TOTAL TALENT INTELLIGENCE
Complete Labor Market Data for a Superior Talent Strategy
Horsefly's global talent data and analytics platform helps businesses find the best talent faster. With access to data from thousands of sources, our platform makes it easy to identify specific skill sets, hire diverse talent, and increase employee engagement.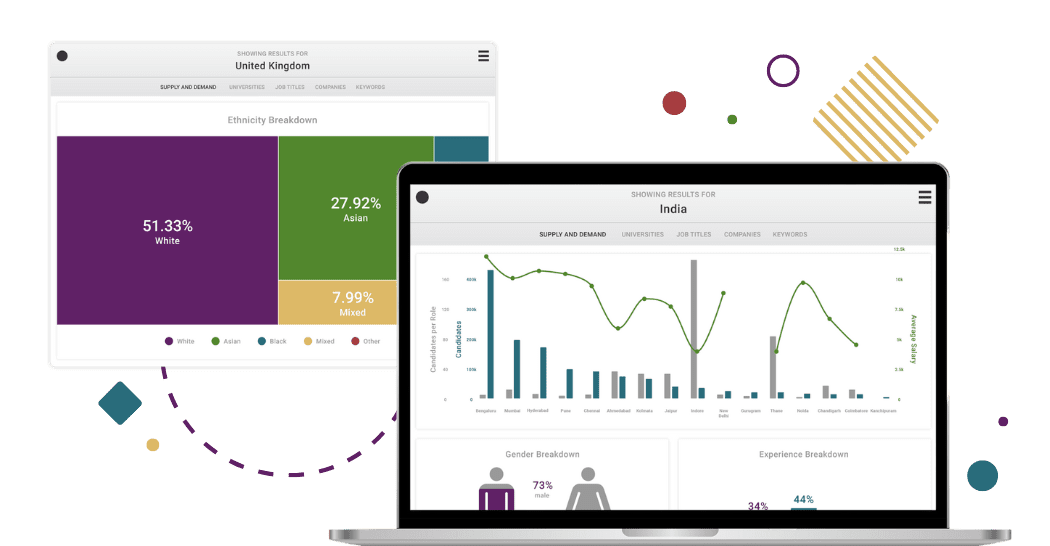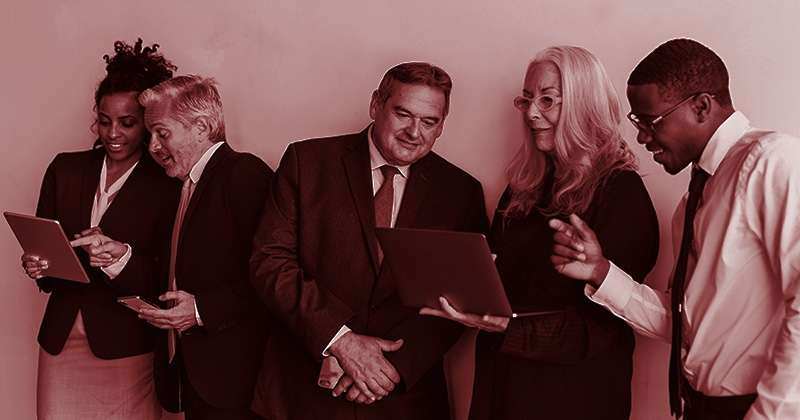 BIG PICTURE
Create Impact With Real Data
To develop a superior talent strategy, complete labor market data must be gathered. This can include researching industry trends and relevant job postings, tracking wage levels for skill sets, monitoring current hiring needs and available job openings, evaluating the talent landscape of local markets and other regions around the world, understanding how different roles are structured in various organizations, and studying the performance of existing employees to identify areas for improvement. With this information, organizations can create an effective recruitment process that is tailored to their specific goals and future plans.
FUTURE OF HIRING
The Most Accurate Labor Market Data and Analytics
Unmatched Global Data
In minutes, generate powerful snapshots of the talent market for any position or skill, in any location all over the world.
Intuitive Interface
Our web-based, user-friendly platform can be learned in minutes. Begin generating insight reports immediately.
Near Real-Time Updates
See the supply and demand for any skills, gender, and experience level or job title - locate hidden talent pools.
Diversity Breakdown
A variety of trusted government sources, combined with our data offers the most accurate ethnicity data available.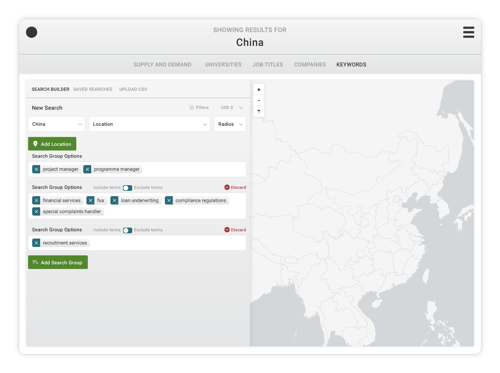 Search Deeper Than Ever Before. Talent intelligence software can be used at a high level to look for locations to expand your talent pool. It can also be used in a more granular fashion (like benchmarking the diversity of your employees to that of the larger talent pool.)
Begin by using our search interface, which allows you to customize your search and add skills and job titles, and compare locations in all major markets - helping recruiters zero in on precisely the profile they are looking for.
Our unparalleled, continuously updated, and ever-expanding skills taxonomy is jam-packed with over 350,000 skills and jobs to help your Talent Acquisition and workforce planning teams find exactly who and what they're looking for and gives precise locations on where to find them.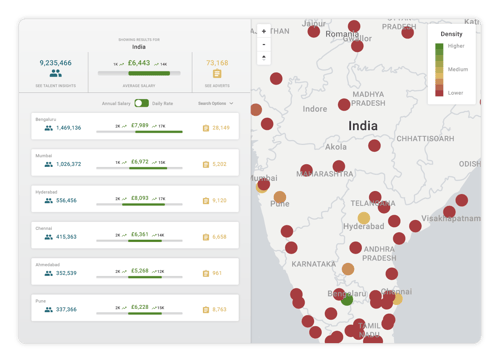 Don't rely on gut instinct. Understanding the external market helps you make better decisions on targeting talent and reducing external recruiting costs. With Horsefly's expansive data sets, labor market insights and more you can:
Find hidden talent pools by searching for specific skill sets by country, state, and city.

Compare salary and supply & demand data for different geographic regions, and determine expansion opportunities and the talent landscape.
Quickly map departmental relocation opportunities to reduce costs or time to hire. And so much more. Talent identification and location decisions just got a whole lot smarter.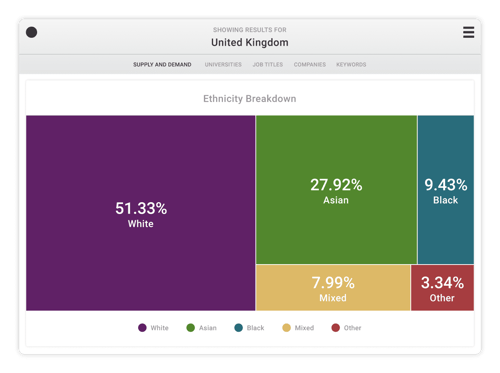 Foster a More Diverse Workforce with Ethnicity Data. Horsefly Analytics provides up-to-date ethnicity breakdowns for any set of skills, and job titles in most locations around the world.
View the true ethnicity breakdown for any position, and then set appropriate benchmarks for your business.

Use diversity data to increase employee engagement and ensure to hire underrepresented communities.

We use a variety of trusted government sources and combine them with our own data to come up with the most accurate ethnicity data available today.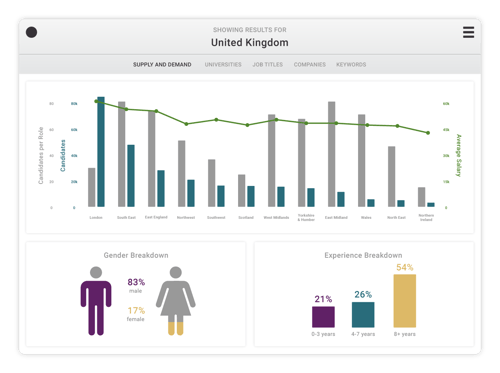 Get Accurate Supply and Demand Data, Updated Every Day. See the supply and demand for any skills, gender, and experience level or job title. Assess salaries for local positions and determine how many open requirements exist for that role. Find hidden pools of talent in locations that might be more cost-effective.

Trying to hit ambitious DEI goals? View the actual gender and/or ethnicity demographics for any role, education concentration, experience level, and more. This ensures you benchmark your organization against the actual supply of qualified candidates wh match your demographic criteria and create more attainable goals.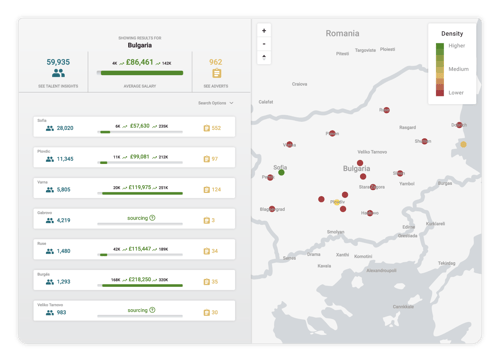 Best Skills and Language Support Globally. Speak candidates' language with native translation of 350,000 job titles & skills
Uncover and use candidates' skills and language to make more personal and engaging contact and write better job descriptions that resonate with candidates.
Our taxonomy unifies the occupation categories between countries and helps everyone speak the same language.
"Horsefly allowed us to relay knowledge to our clients and share insights of the UK market to gain trust with the Hiring Managers."

LEAD EXEC, RESOURCE SOLUTIONS
Johnny Bohane
"Prior to Horsefly, we could give an opinion but not really back it up with anything reliable and tangible in terms of data."

TECH RECRUITING MANAGER, NATIONAL BUILDING SOCIETY
David Scott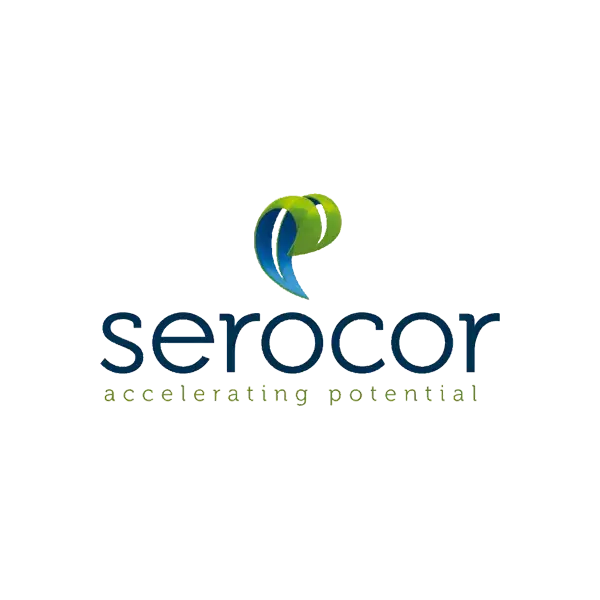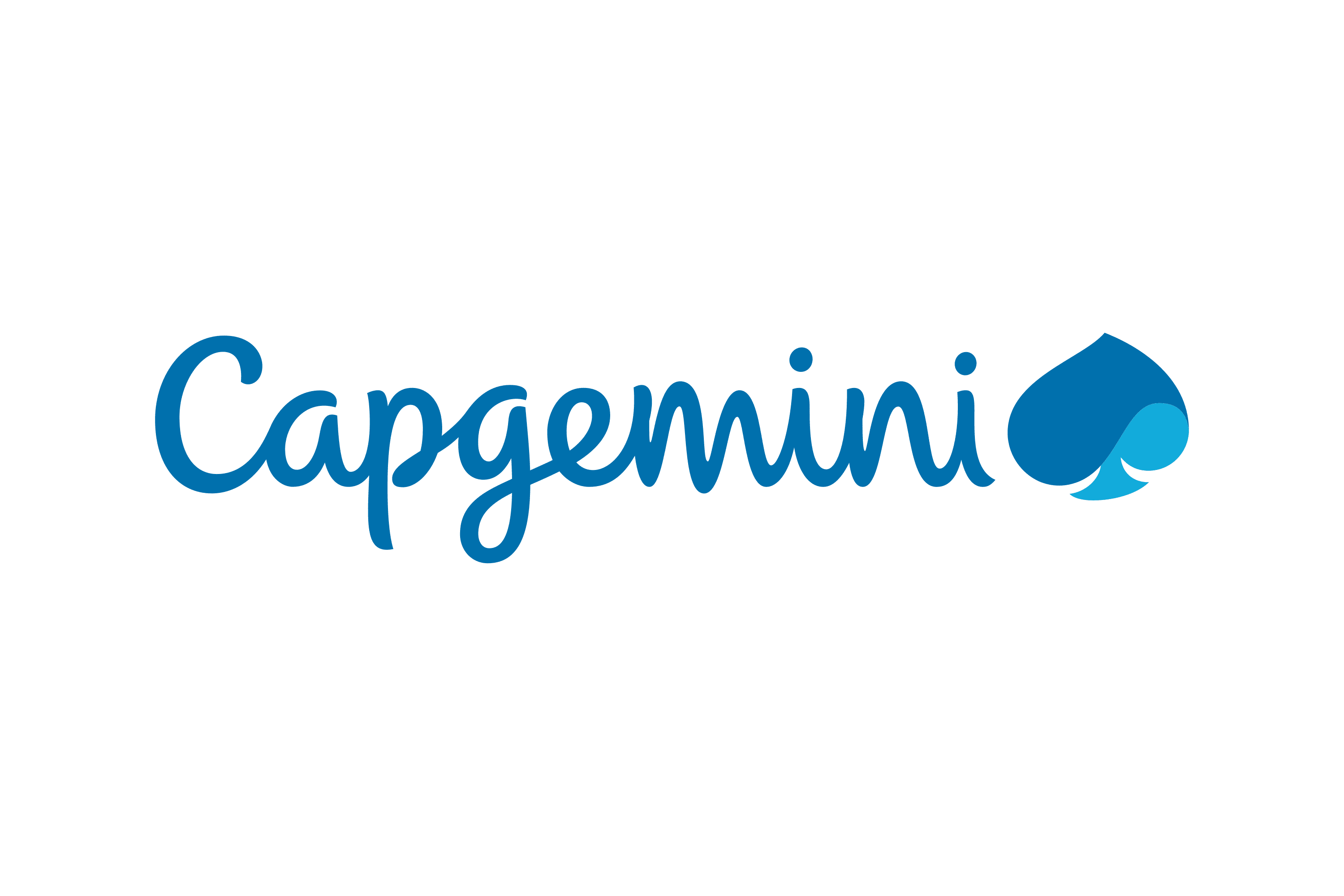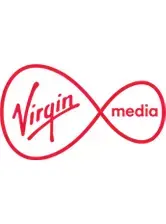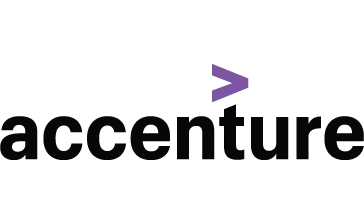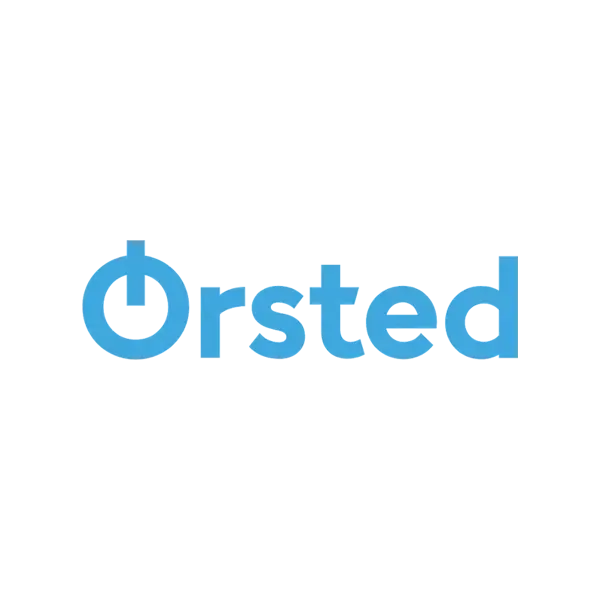 SITUATION
Mimecast is an IT business with a global presence, boasting over 2,000 employees across 13 countries. With rising costs in their typical locations of London and Boston, they faced a challenge: how to build new tech teams outside those areas without sacrificing quality?
SOLUTION
By leveraging data from Horsefly, such as job titles, target organizations, and keywords based on ethnicity, they created a programmatic campaign that spoke directly to potential employees who were diverse in background and experience while finding the perfect location for their new center of excellence.
IMPACT
Horsefly and Mimecast combined forces to create a new center of excellence from scratch in only three months. As if that wasn't impressive enough, they managed to save over $700k by recruiting all roles in-house. Ultimately,the center achieved an incredible increase in diversity.
LEARN
Why Demographic Data Matters for an Inclusive Workplace
Just 60% of companies are currently tracking diversity metrics across their organization.
EBOOK
Emerging Trends in Labor
& Talent Analytics
In 2023, the data executives need to make decisions about talent will likely change. According to our survey, 68% of respondents said they believed executives would be asking for more data to justify talent decisions.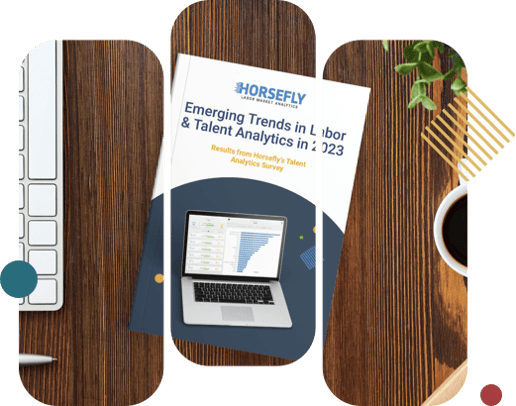 Smarter & More Informed Hiring Strategies
Unlock Accurate Labor Market Data with Horsefly:
With Horsefly, you can leverage our comprehensive labor market data to identify and connect with the right talent for your organization, even when dealing with these more niche pain points.
Horsefly helps with:
Inaccurate Workforce Planning
Lack of accurate data can lead to incorrect workforce planning, which in turn can lead to unnecessary expenditure and decreased productivity. Labor analytics software helps companies to forecast future workforce requirements, identify skills gaps, and optimize staffing levels, reducing costs and increasing productivity.
Difficulty in Interpretation of Analytics
Labor analytics software provides an abundance of data, which can be overwhelming for HR managers who lack data literacy or the necessary training to interpret various analytics reports. Buyers need to ensure that the software they purchase also comes with training and support in interpreting and implementing the data into the business.
Difficulty in Measuring the Right Metrics
One of the biggest challenges for HR managers is measuring the right metrics to make data-driven decisions. Metrics such as candidate quality, hiring speed, employee retention rate, and workforce productivity require a sophisticated analytics system that can provide accurate data on a real-time basis. Without the right set of data, HR managers may find it challenging to identify patterns and make informed decisions. Horsefly comes with training and support in interpreting and implementing the data into the business, offering simple, intuitive dashboards and prescriptive insight analytics
Workforce Planning

Talent Acquisition

Business Strategy

Human Resources
BUILT DIFFERENT
The Horsefly Analytics Difference
How is Horsefly Data Different?
Our platform collects data from a wide range of sources, ensuring that our data is the most robust and accurate on the market. Plus, we're constantly adding new sources and markets to ensure that our platform stays up-to-date. We also feature the most granular taxonomies for skills, job titles, and locations, all without being encumbered by government classifications. And if you're looking for comparative functionality, then we've got you covered - our clients can compare multiple locations on a country, state, or city level. And let's not forget about the fact that our data is stored in Europe, making us the only natively GDPR-compliant solution around. So, what are you waiting for?
How is Horsefly Using AI to Power Labor Analytics?
As the volume of data in the corporate world keeps increasing, businesses are clamoring for specific, accurate, and actionable insights. That's where our talent intelligence platform comes in. Our AI continues to learn from internal and external data sources, gaining a deeper understanding of the talent landscape in real-time. The result? Unprecedented market insights that help you make better-informed decisions on everything from staffing to strategy.
So why settle for stale or irrelevant data? Switch to our talent intelligence platform today, and experience what smart, insightful, data analysis can do for your business.
How Does Gender and Diversity Data Impact Talent Strategy?
As leaders, we know the importance of being data-driven in our decision-making process. Yet, it can be a time-consuming challenge to sift through various sources to find meaningful benchmarks. That's why having access to gender and diversity data in one place can be invaluable.
Not only can you quickly gauge your organization's performance and set expectations, but you can also use this impactful and actionable data to identify potential locations for expansion and investment based on talent availability.
By optimizing talent spending and finding talent pools that offer cost savings, you'll have more resources to invest in your people and your business. And why stop there? With the ability to map departmental relocation opportunities, you can reduce your costs or time to hire, making your HR life easier.
How Can Global Talent Intelligence Impact Recruitment?
In today's job market, it's all about finding the right candidates. But how do you do that? You need to know what job seekers are really looking for, and what they're willing to compromise on. That's where data-driven recruiting comes in. With labor market analytics, you can quickly check demand for talent, analyze salaries by location, and find out where the hard-to-find candidates and skillsets actually exist.
Plus, you can do it all in one system with native translation to speak the candidate's language. It's efficient, effective, and will keep your candidates engaged with realistic and market-rate compensation ranges. So let Horsefly do the heavy lifting and find your next superstar employee.
Sifting through mountains of data to make smart choices about your talent market strategy?
It can be hard to stay on top of labor market trends, but with our expert analysis and easy-to-read format, we cut through the noise to focus on what matters.
Sign up for Horsefly Buzz today and join our community of savvy strategic thinkers.
Buckle up, dear reader. We're in for an exciting ride!